The e-learning and development industry has witnessed rapid growth and change in the past decade. Learners want to learn more, trainers are capable of teaching more, and the range of tools, systems and services available in the market today to make this possible are in abundance. One specific learning and development tool that stands out from the rest is Learning Management Systems. 
Thanks to its adaptability and flexibility, an LMS system enables you to create, manage, track, and sell courses online efficiently in a centralised all-in-one platform.
Be a successful edupreneur with Mykademy's cloud-based LMS platform
Experience a 14-day free trial now!
End users now want to control their business and platform and enjoy total ownership and administrative power over their online teaching platform's website design, development plus management.
The need for user-friendly tools and services is shifting the usage of specialist applications developers towards more customisable applications development tools. These sets of developmental tools are offered to tutors, trainers and institutes as SaaS.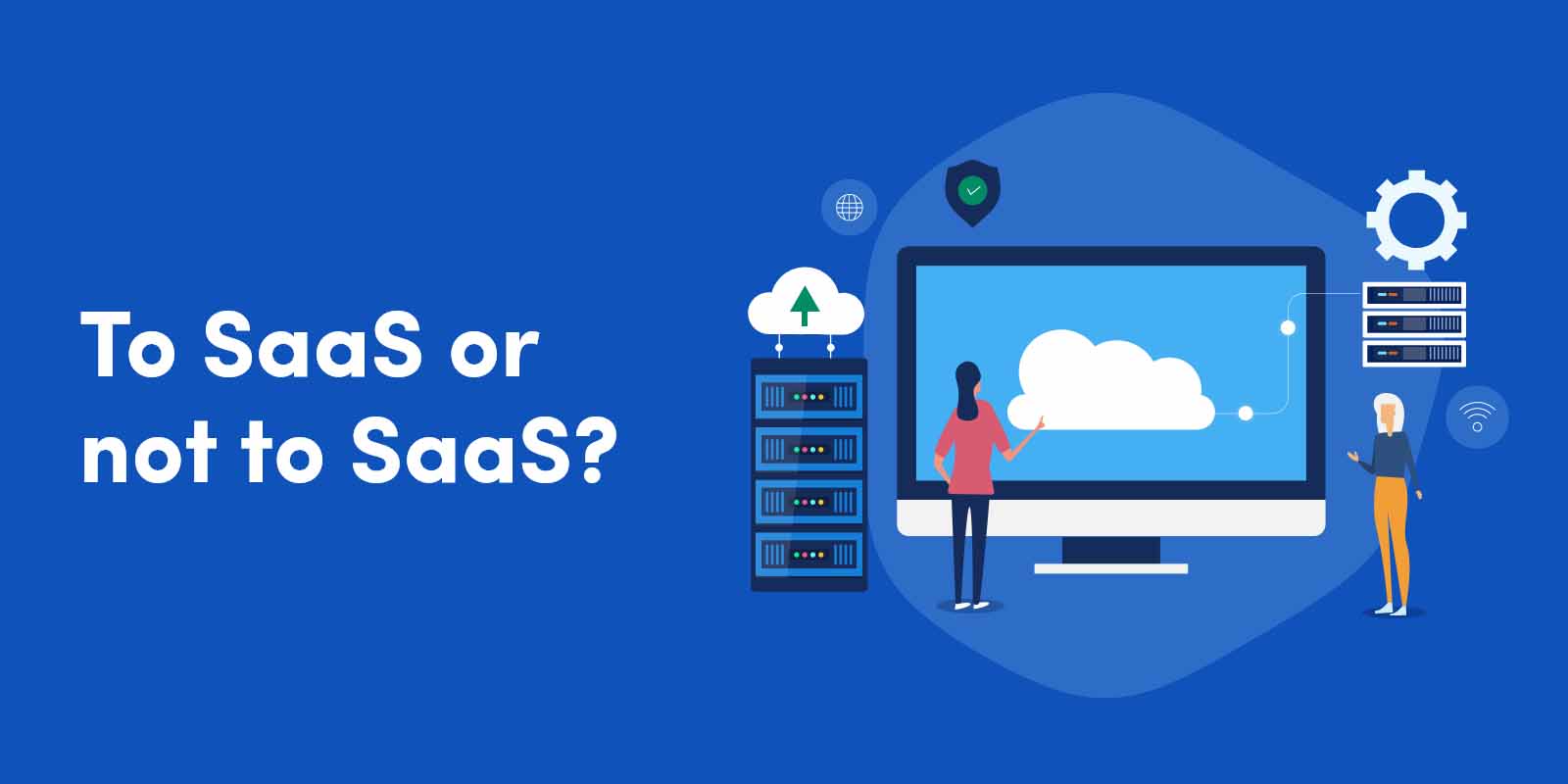 At Mykademy, we believe in the power of change in achieving success in any business. That is why the LMS solutions offered by us are on par with the requirements and ever-growing demands of the industry. Mykademy offers you the best online teaching platform with robust features and state-of-the-art technology. 
With Mykademy, anyone with zero experience or knowledge in programming or design can create and launch their own branded teaching platform in just 3 easy steps! 
Try out today and start your dream tutoring business the smart way! 
If you are looking for an LMS platform but are confused about finding the best option, you are at the right place. Let's jump right in! 
Here, the cloud is a metaphor for the internet. Cloud-based LMS means that your LMS is not hosted on your local server, for example, a physical computer system's hard drive, but instead is hosted on an internet server. 
Cloud-based solutions come in several different service models. The most common one of them is SaaS. In this model, you are not required to install specific hardware or software in order to access and use the platform. Here, your web browser acts as the gateway of your LMS. You can simply enter the URL in the address bar and log in with credentials to access the platform and its features. 
SaaS platforms are cost-effective and help organisations save investments made on manpower required for training. You can access a SaaS LMS by paying a subscription rather than paying for a license that may be more rigid. SaaS powered online training platforms are known to be more user-friendly, easy to implement, low maintenance, secure and configurable solutions. 
Since SaaS LMS usually follow a pricing model that is typically based on usage and requirements of the product, it is widely considered a scalable investment. 
Why SaaS LMS is better than self-hosted LMS
A self-hosted LMS is one that has to be installed locally on your company's servers. Some may offer customisation options on online teaching platforms, but the company's IT departments will have to check and install updates to maintain the LMS software constantly. 
In a SaaS LMS model, most of the technical work is done by the LMS provider. You don't have to worry about installing and updating hardware and allocating required resources to manage the online training platform. 
A self-hosted platform only works if your organisation follows the same processes and architecture across all platforms. You and your team will have to handle applications, databases, servers, resources, and budgeting, making

selling courses online

a more tedious task. 
In a cloud-based SaaS LMS, handling and managing processes and multiple platforms becomes an easy task that can be carried out efficiently. You can simply focus on what you do the best i.e., train, teach and earn online, and leave the rest to your LMS platform.
It requires more effort when compared to SaaS LMS. Since updates are not automatically updated to the LMS, more caution and efforts have to be taken to maintain it properly. Lack of resources and investments in L&D can be critical to the success of your online platform for teaching

. 
In a SaaS LMS model, managers and learners can simply start by logging in their details. Just make sure that the chosen platform to teach online has 24×7 client support to resolve any technical issues easily. Running and managing your platform is a simple task with timely reports and maintenance.
 Cloud-based platform:

You can

create online courses

that your learners can access anywhere at any time. Learners can also use any device like a smartphone, tablet, computer system and laptop, to learn.



Quick to launch:

The

best online teaching platforms

will offer great customer support and a success team that takes you through the entire process. They will help in understanding your training goals better. Once you know your goals, you can easily

create an online course

, launch and sell courses

 online

.




Always remember to ask your LMS

how to start online courses

and

how to sell online courses,

as each LMS can be different in how they help you. Choose one that meets all your requirements and enables you to launch with the most ease.



Easy upgrades and updates:

Easy and constant hassle-free updates are one reason why cloud-based LMS is so popular. As the vendor takes care of this, you don't need to worry about system issues or downtime. This means that you can focus on

creating an online course

that has high value.



Modern features:

LMS solutions

provided by the industry should be user-friendly and easily configurable. Your learners should be able to complete the training without difficulties.




Good

online education platforms

must include features that cater to training needs and learner groups.



Seamless integration:

Many LMS

platforms build to teach online

integrate with third-party systems and

online tools for teaching

to manage your

training platform

effectively. This leaves you more room to deliver effective training



Scalable pricing:

A cloud-based LMS is usually more cost-effective than a locally installed LMS. With standard pricing practices, you don't need to invest huge amounts of money in the beginning. You can buy features and add-ons on your

software for online teaching

as and when you require.



Security and backup:

Good cloud-based LMS will provide top-notch security to keep your content and data safe and secure. The vendor must ensure that the platform meets industry standards.




When it comes to training online, choose one according to your training needs. 
SaaS models allow faster deployment, ease of use, and high accessibility to trainers and learners. They also offer many features that give importance to gamification and add value to your course content.
Cloud-based LMS is very relevant and is here for the long haul. Future-proof your business with the right LMS platform. To know more about LMS, read our blog: A Complete Guide to Learning Management System.
If you are looking for an LMS that grows with you, SaaS is the smartest choice, and Mykademy is the best online teaching platform available in the market. 
Maximise your profits with Mykademy! Join today and grab your 14-day free trial!
Hurry! The world of training awaits the launch of your dream!