Investing in employee training is crucial, no matter what kind of business you run.  Employee training and development leads individual employees and the entire business into success and helps to improve as a team and continuously grow forever. Training programs teach employees skills for the position they're currently working in. Moreover, it leads to smarter, more efficient, and more successful teams.
Why Should You Provide Employee Training
Employee training is beneficial for both employees and employers. Employees can achieve new skills and stay up to date with the current industrial standards. They get to grow and improve leading to more capabilities whereas staff training helps businesses to attract and retain talented employees and reduces turnover. Compliance training and employee safety training programs lowers the potential risks and saves money.
Since employee training is the major factor that helps to lower turnover, increase profits, drives businesses to success and keeps it highly competitive, it is vital to pick the right employee training LMS. In search of the best learning management system to deliver your corporate employee training, you might be confused and overwhelmed with the countless options available in the market. Companies differing from small-scale, medium-scale or large-scale use LMS for business  to train their existing and new employees to teach and develop skills while they work side-by-side. When it comes to corporate employee training, the right LMS tool for staff training should bring a positive impact on both the employee and the business organisation. So before you end up making a wrong choice, consciously choose the right platform by considering certain factors.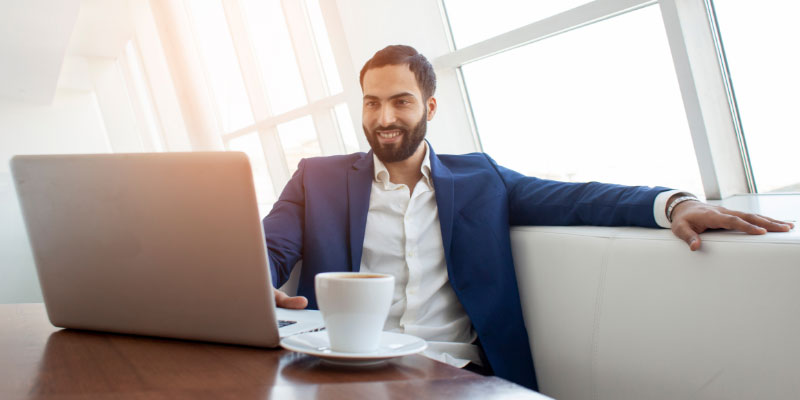 Why Should You Pick an LMS for Employee Training
An enterprise LMS helps to manage training content, create courses, assign courses to employees manually or automatically and sell courses. It also manages the entire training delivery process, tracks learning progress, and provides reports and analytics. The corporate training LMS makes it incredibly easy to create, deliver, and manage the corporate employee training programs that help in the growth of a team. Whether you're running a multi-national or a small scale business won't matter. Converting classroom-based training to an e-learning management system  is beneficial for all kinds of businesses.
Things To Consider Before Choosing an LMS
Your search to find the employee training LMS should be driven by focussing the features you need to deliver in corporate training. From the initial stage itself, it's crucial that you explore what features matter most to your employee training and development , and the ones that help you manage training efficiently and effectively. In addition, you should also eliminate the features that are not useful for you. Thereby you can invest in an enterprise LMS that works for you and avoid choosing the wrong LMS that does not fit for your purposes. 
Identify the features and functionality that your business needs. Here is a list of commonly must-have features: 
Easy to use – Your training should be simple and intuitive to manage and deliver. Therefore, choose an

e-learning management system

that is user-friendly.

Content Formats – Choose the best LMS for corporate training

that allows you to upload course contents in any format such as audios, visuals, docs, PDFs, ppts etc.

Integrations – Pick an

employee training LMS

that lets you connect to the systems you already use to save time and cost.  It also aids in generating efficient workflows.

Branding and White-Labeling – Select the

LMS for business

that enables you to pick your brand's colors, add your own brand logos, and choose your own URL  to make you feel that it is your business.

Reports – Ensure that the

enterprise LMS

you choose comes with the feature- 'reports' so that you can keep track of every step of the learning process that happens in your

training platform

. With this you can report on course progress, exam performance, training histories, and much more.

Users and Groups – Delegate roles to your users within the

training platform

and organise different users as groups to save time.

Automation – Select an all-in-one LMS platform

that helps to keep your training process as optimized as possible. Also check for features that automate repetitive tasks, such as user creation, grading tests, reminders, enrollments, etc.
Why Mykademy is the Best in the Market
Mykademy's enterprise LMS is designed and developed to make every aspect of your online employee training successful. It's easy to use, filled with useful features, and is cost-efficient. With Mykademy, you can explore new possibilities in corporate employee training. Some of the extraordinary features of Mykademy's all-in-one LMS are intuitive user interface, customization, white labeling, easy course creation, and so on. 
Whatever the purpose of your corporate training might be, be it compliance training, onboarding training, customer service and support training, workplace health and safety training, soft skills training, leadership training or sales training; Mykademy's enterprise learning management system serves for every type of online training needs. Pave a way for your employees to bring out the talents rolled up in their sleeves by giving them proper training. Join Mykademy to experience the best extended enterprise LMS.