One of the top challenges in the manufacturing industry is the shortage of skilled labour, which hinders productivity and increases risks as well as overall operational costs.
Manufacturers need skilled employees who can work under heavily regulated compliance rules. Neglecting or failing to comply with the regulations and rules can lead to lawsuits, heavy fines and other penalties. The challenge of training your employees can be daunting. 
An LMS for manufacturing companies is an intelligent modern solution for all your employee training needs. The right LMS for manufacturing training helps you create courses, custom content, or videos that employees can access at any time, from anywhere.
Your long-waited search for the best manufacturing LMS ends here.
LMS for manufacturing training can automate the process of training employees on the factory floor and those employees who interact with customers. The software not only lets you create and assign e-learning materials but also track and report the status of courses.
However, finding the right LMS for Manufacturing Training isn't always easy. It is important to know which features you need and recognise the benefits of these features to purchase the right LMS for manufacturing companies. 
To help you, we have prepared this guide on the features, benefits of LMS for manufacturing companies and key factors that should influence you while choosing the best LMS for Manufacturing Training.
LMS for manufacturing companies helps attract, retain and manage a skilled workforce by offering the following features:
Create customised training modules and assign programs to individuals, roles, or teams. 

Update training programs as per the company's requirements 

Measure the success of your training programs using analytics and tracking.

Access e-learning courses on any device

Reduce the cost of creating and managing employee training programs.
While it depends on the industrial & manufacturing LMS training platform you use, some common features are unavoidable. The key LMS features that a buyer should know before purchasing a solution: 
Content creation: Provides users the ability to create unlimited courses, build curriculum, upload content or customise courses using multimedia content (text, audio, videos etc.).
Content management: Helps businesses organise eLearning programs and simplify administering learning such as course scheduling, content distribution and course enrollment.
Tracking & Analysing: Track a learner's progress by testing their knowledge using quizzes or assessments. You can also get the data about course completion, course progress summary, individual user progress, among others.
Certification and compliance management: You can provide learners with the relevant certifications and compliance training programs for industries that require state or federal licences.
Interactive learning: Helps learners interact with other learners and subject matter experts to discuss doubts, exchange ideas and tips, share experiences, and offer advice.
Mobile Learning: Mobile learning allows learners to learn wherever they want, off and online, at their convenience. The course materials are provided in bite-size sessions to deliver learning efficiently. 
Gamification: This is a great feature to increase learner engagement and motivate your employees. Using game elements like badges, points, scoreboards and rewards and others features, you can make training more effective and improve performance while making the process fun.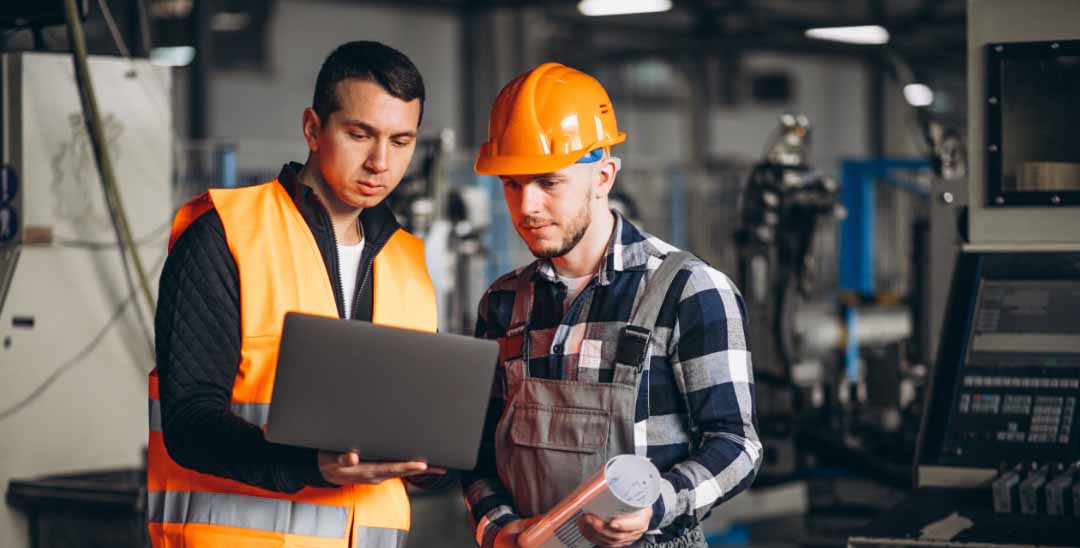 Benefits of Learning Management System for Manufacturing
Most LMS platforms are flexible and offer several benefits. Here are the top three benefits of using a learning management system for manufacturing companies:
Customisation: Most LMS platforms allow you to alter the programs as per employee needs based on the role and tasks. Training providers can modify the course material to make it more effective based on their requirements and needs.
Cost & Time: An LMS platform reduces expenses on training events and travel time to training venues. Also, trainers can simultaneously teach employees in multiple locations and reuse training materials, saving money and avoiding material wastage.
Flexibility: Your employees can study on the go, during their commute, lunch break, or while waiting in line. Your employees could receive information in chunks that are easy to digest. It improves knowledge retention rates and enables learners to study for just a few minutes at a time. 
When you search for the best LMS for manufacturing companies online, you'll get millions of results. It isn't easy to choose a manufacturing LMS when the options are numerous. Here are the key factors that should help you make the decision:
You'll be the one using the product and your requirements vary based on your needs. Make sure that the LMS platform you choose offers all the features you require now and may need later, based on the demands and trends in the manufacturing industry.
Understand how an LMS works by utilising free trials and demos provided by corporate LMS platforms. Shortlist a few that best suit you based on your experience and requirements. Most LMS platforms offer free trial periods varying from 14 to 30 days.
Be prepared for your future growth and ensure that the software lets you add new users when needed. Choose a learning management system for manufacturing that fits your budget and is scalable as your company grows. Check for hidden costs or fees before you purchase a solution.
Mykademy is the best learning management system for manufacturing with all the top features for organising learning programmes and tracking learners' progress. Interested to learn more? Take advantage of the 14-day free trial we offer, or simply ask us how you can create a training scheme that works for you. Get in touch with a member of our team – we'll be more than happy to help.