The past few years have seen a lot of innovations to enhance productivity in every sector of service. The most crucial part for any industry that wants expansion and profit is creating a workforce trained effectively to perform their jobs. Trained employees function better and can help a business grow in the market. LMS for construction industry makes training easier and affordable.
Training used to be a tricky and costly task. Large-scale corporations and enterprises with the resources to train their employees worked better and made huge earnings. Conventional training methods involved organisations arranging a place, instructor, stationary, and all the essentials to set up a physical training program. Recent innovations in technology including LMS software have made training much more effortless. eLearning has established and earned its place among society's most essential services. Education is now accessible to anyone and everyone with the help of technology.
Every construction business needs an LMS for training needs.
Sign up with
Mykademy

now!
The construction industry is the heart of our society as it has many lives relying on it. It requires the best skill sets and training for risk-proof and safe construction work. The construction industry demands its workers to be well qualified before embarking on this field. The LMS software for construction industry can significantly help these companies.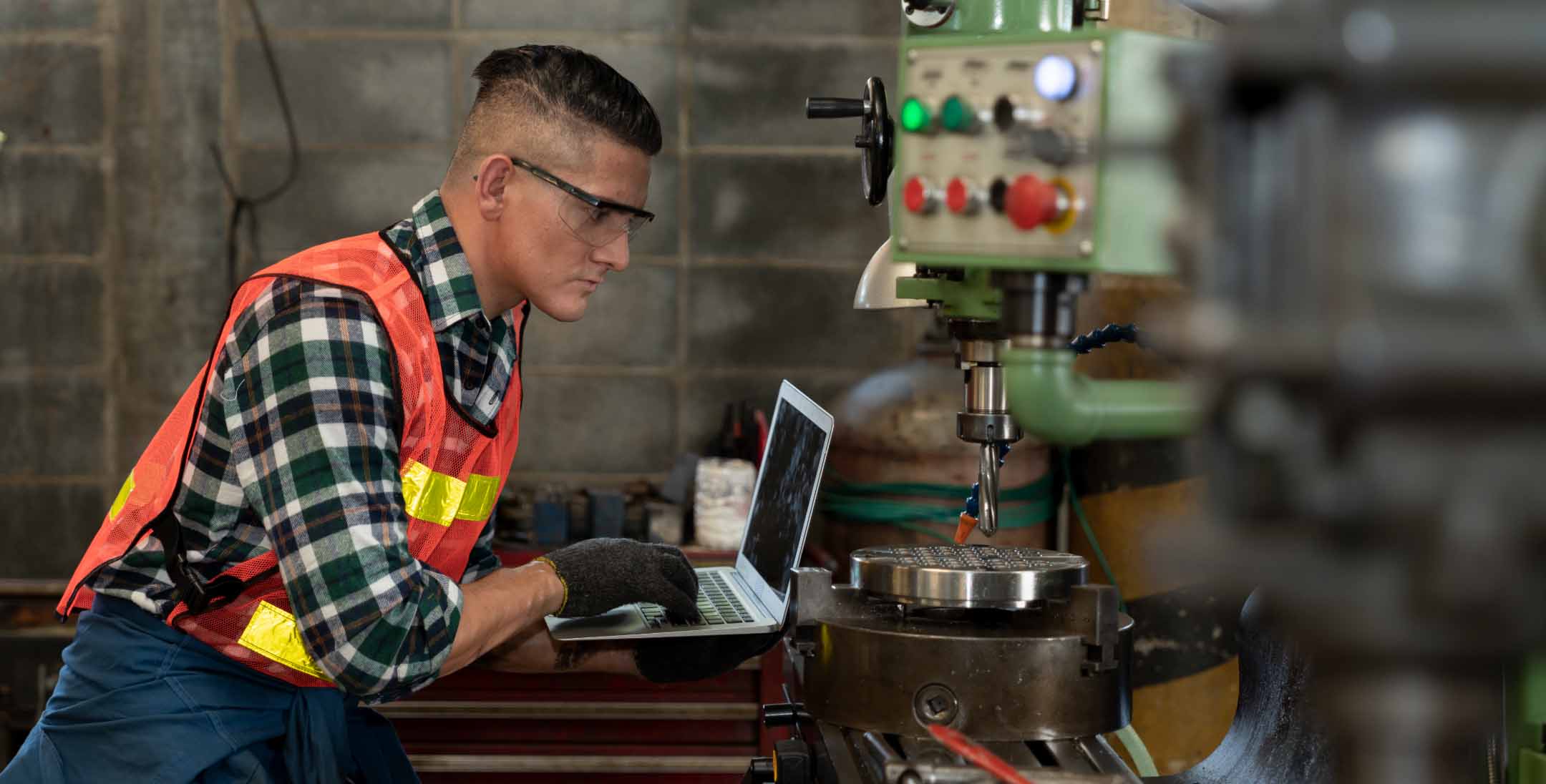 Advantages of LMS for the Construction Industry
Here are the significant benefits of using an online training platform for the construction industry.
Budget management : Implementing learning management systems for construction industry for training staff will significantly reduce the overall cost invested in hiring. Automating the training and providing a high-quality experience to the newly hired employees will lead to loyalty and higher staff satisfaction. The learners can access the courses from anywhere with whatever gadget they have. The compatibility quality in LMS software gives seamless access to the classes. 
Database management : An LMS provides a massive repository for all the data of your staff. Trainers can easily track the performance and improvement of the students. Certificates issued for the various courses attended can help the workers progress through their career ladder. Since this industry demands highly skilled workers, many companies check the employees' training history before hiring. Companies' construction training platform can automatically keep all the data like appraisals, classes, points earned, etc. 
Validity checking : Often, malpractices like fake certificates and cheating can be very dangerous, leading to the hiring of unqualified workers. The construction industry is liable for building safe establishments and homes for people. The construction company has to be highly trustworthy as many lives depend on it. The training of the workers should not be compromised, and organisations should know there are no malpractices involved. An online learning platform for construction sector can provide live reporting and facial recognition tools to avoid such malpractices. 
Privacy and security : An LMS for construction companies will deliver high-quality protection for all the data saved in the system. A lot of data is highly classified, and only the authorised persons can share or access it to minimise the risk of leaks. The records of critical decision making and documents like site plans that are vital for any organisation can be securely stored and shared. Encrypted data by following industry-leading protocols help the company safe from hackers. 
One-stop solution for all training  : A construction training software can help arrange training for employees at various geolocations. Trainers can access the records of students and monitor their progress from offsite locations. Since the construction software training for enterprises delivers easy access to courses from anywhere due to its compatibility attributes, a business can manage the records of all its users from different departments in the central database. 
Onboarding made easy : You can efficiently and effortlessly conduct orientation sessions through a construction training management system during the onboarding procedure. You can provide the necessary details about the job so that the new employees can comprehend what they have to do. The company can give vital guidelines, policies, and work ethics. The uniformity of the onboarding process ensures that every staff is treated equally from the very beginning. 
Mykademy is the #1 construction LMS software that offers the best features to provide an automated training experience. Mykademy LMS is a complete and comprehensive package that can automate the entire training process. It is possible to create unique training profiles for every employee using Mykademy, and courses can be assigned as needed. Multimedia enabled lectures that utilise video, documents, slideshows can be a very effective model to get the best from your workers. You can receive notifications when employees complete their assigned work and automate your daily reports. A built-in mobile access platform ensures that your employees can access information anytime and anywhere. 
The construction industry mandates the best training for employees to ensure a risk-free workplace. Due to Covid-19, the eLearning and virtual training market have risen manifolds. Like any other sector, the construction industry can fully employ the latest teaching technologies like Learning Management Systems for training.