Aviation, like other industries, requires competent, qualified and well-trained employees. It is also one of the most standardised and regulated industries with many regulations, guidelines, and requirements the organisations need to comply with.
Aviation companies have to pay close attention to the training and development of employees due to the strict safety regulations, constant technology changes, complex procedures, and systems. The risk in this industry is higher, personnel training here is a matter of life and death, and there is no room for mistakes.
The amazingly useful Avaiation LMS is here.
In order to provide continuous learning and development opportunities and customise the content according to the requirements, investing in a learning management system for aviation industry would be ideal for aviation companies. 
The learning needs of the aviation industry are much more than bookish knowledge. There is a widespread need for performance-based learning in aviation. Aviation employees need skills for quick decision-making, conflict resolution, dealing with complex unforeseen problems, and managing flight in all possible situations.
Aviation LMS allows aviation and airline companies to deploy required training programs and deliver them to many learners independently from their location, time zone or spoken language, control the learning process, and measure the training results and award certificates. 
E-learning in the aviation industry saves lives, cuts costs and enables trainers to teach tricks and sensitive procedures that are challenging to teach in a traditional environment. eLearning in aviation is not just about cognitive knowledge or operations skills. It's also about refining response time, impulse decisions, self-defence and emotional intelligence during extended periods of isolation and adverse conditions. 
Over the years, the industry has changed drastically. Airspace congestion has increased, cockpit technology has become complex and sophisticated, and low-budget airlines are proliferating, as well as an increase in low-time pilots for commercial flights.
Improving security, communications, passenger convenience and efficient on-time performance are some of the training needs. Round the clock operations, widespread and diverse workforce and job descriptions require a flexible and powerful learning and development environment. Today, airline companies seek ways to replace their traditional approach to centralised eLearning solutions. A robust learning management system for aviation industry caters to diverse training needs, from training on compliance and soft skills to adopting global safety measures.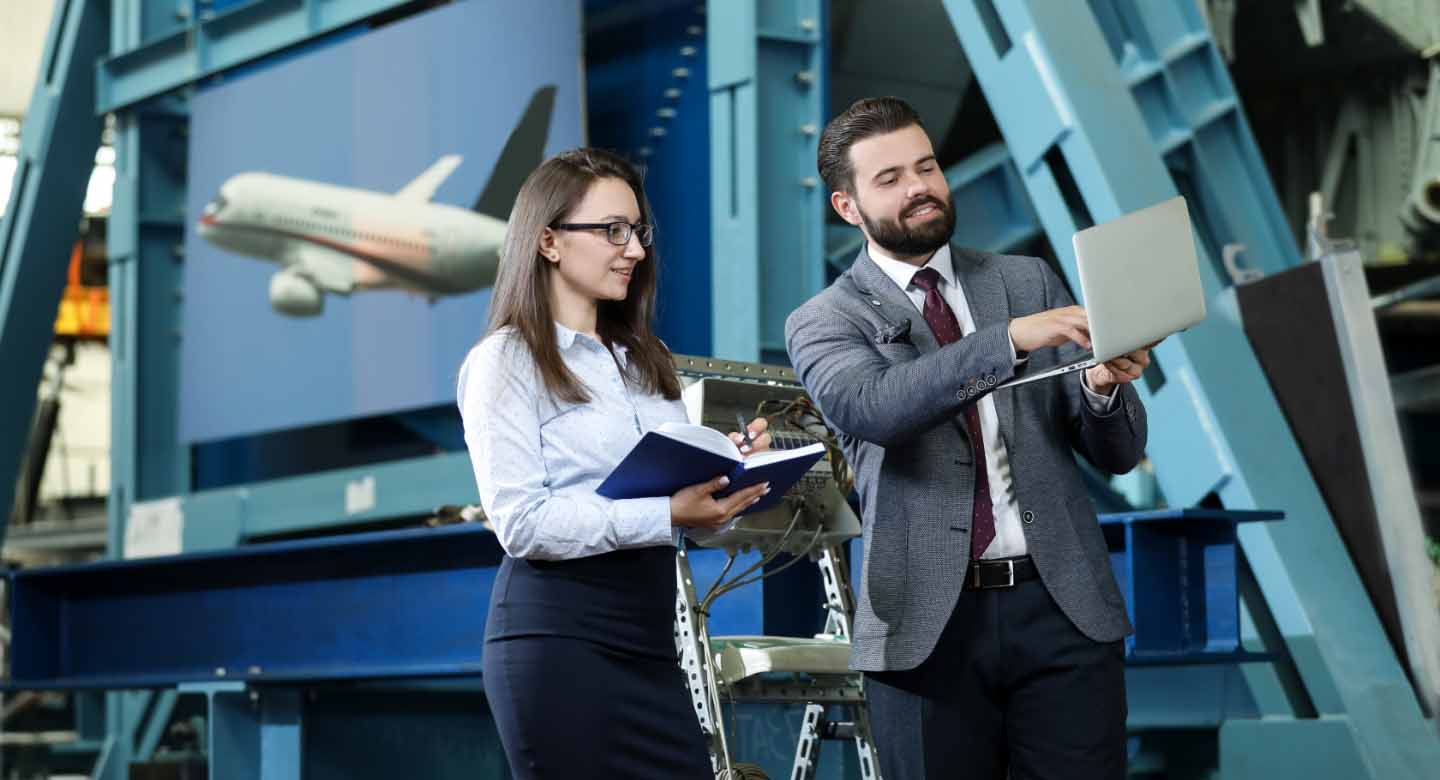 The key benefits of using a learning management system for aviation industry are: 
Anywhere, anytime, any device : When employees are from various locations, it's critical that they train wherever they are to best support their job function. It's important that the employees have access to the course material whenever they need it. With the right aviation LMS, the course content can be made available anywhere at any time on any device according to the convenience of the learner. 
Encourage and engage learners : A lot of screen time might make the learning process monotonous. With an LMS, you can engage and motivate your learners with badges, achievements, and points based on their activity and progress. It can help build healthy competition among learners.

 

Live and recorded videos : Whether improving flight attendants' skills or testing for the technical proficiency of mechanical skills, conducting live classes or using recorded videos can help deepen knowledge retention and reinforce concepts through action. LMS for airlines can help conduct live classes or provide recorded videos for your learners. 
Tracking and reporting : Using the built-in reports to track employees' training activities in aviation LMS, you can measure and track the training programme's success and learning progress based on course completions, quiz results, and content access.
Flight training : Delivering pilot training systems by adopting a simulation-based approach is an integral part of this industry. Using an aviation learning management system (LMS) can help develop flight simulators which give the feeling of real-life scenarios. Consequently, a learning management system for online flight training helps boost the overall efficiency of pilots and reduces the chances of making mistakes in actual life. 
Easy content updation : Aviation is a rapidly changing industry. Everything is updated and revised frequently. After course creation, your content will also need regular updating. With custom LMS for aviation training, you'll be able to keep your learners consistently updated by managing the content. 
The aviation industry comprises divisions such as engineering, cargo, logistics, customer service, maintenance and repair, flight operations, and other sectors. Regardless of the change in technological progress in this industry, it is highly demanding to keep up with improved methods of operation. 
Mykademy provides a tailored aviation LMS platform for the aviation industry's each layer, from pilots to engineers to customer service and cabin staff. It is an all-in-one platform that caters to diverse needs. Grow your employees efficiently and safely while providing an interactive and flexible platform for an enriching learning experience.